Discover more from So It Goes
Popular Music, Present and Past
Over 1,000 subscribers
2020: Halftime Report
Best New Albums and Best Reissues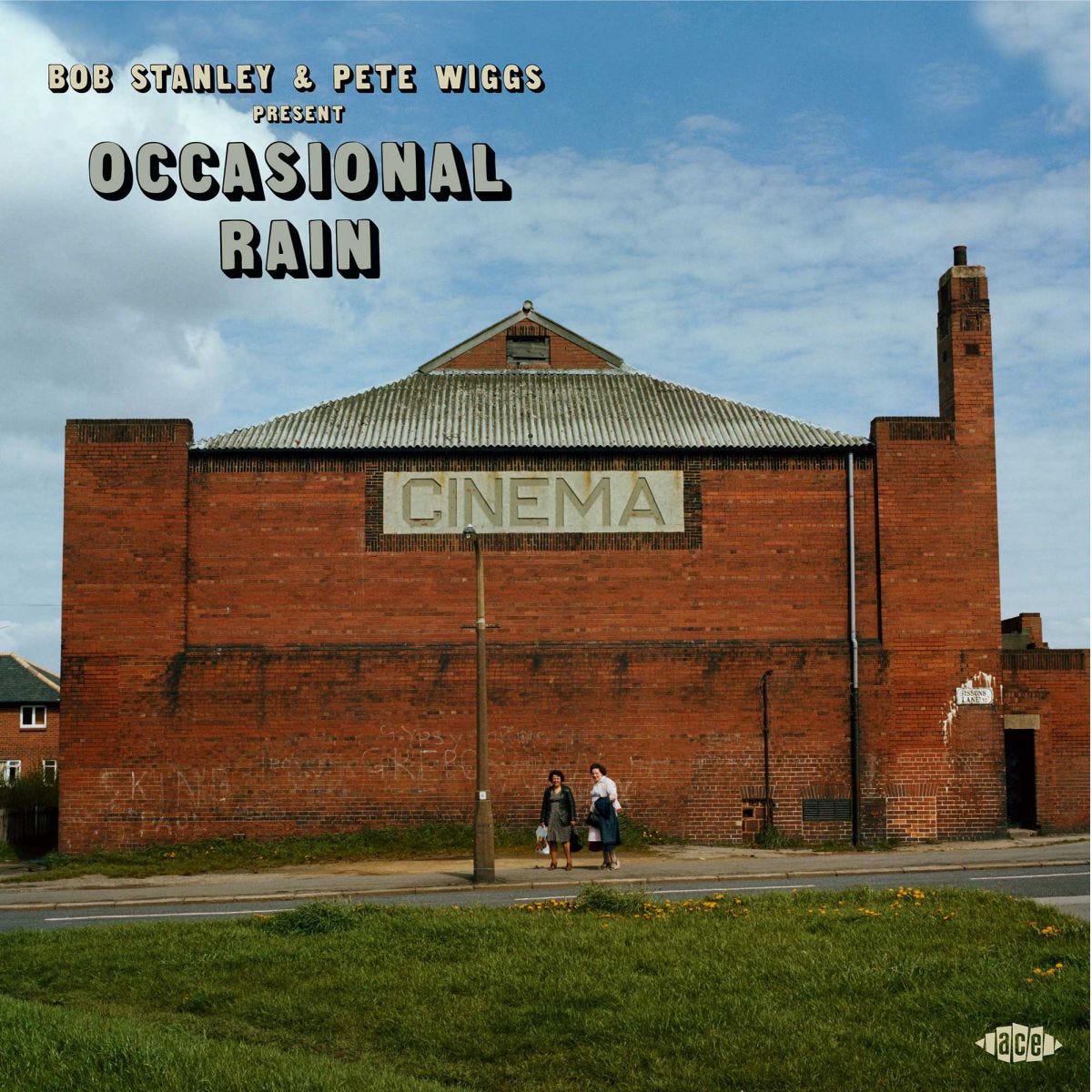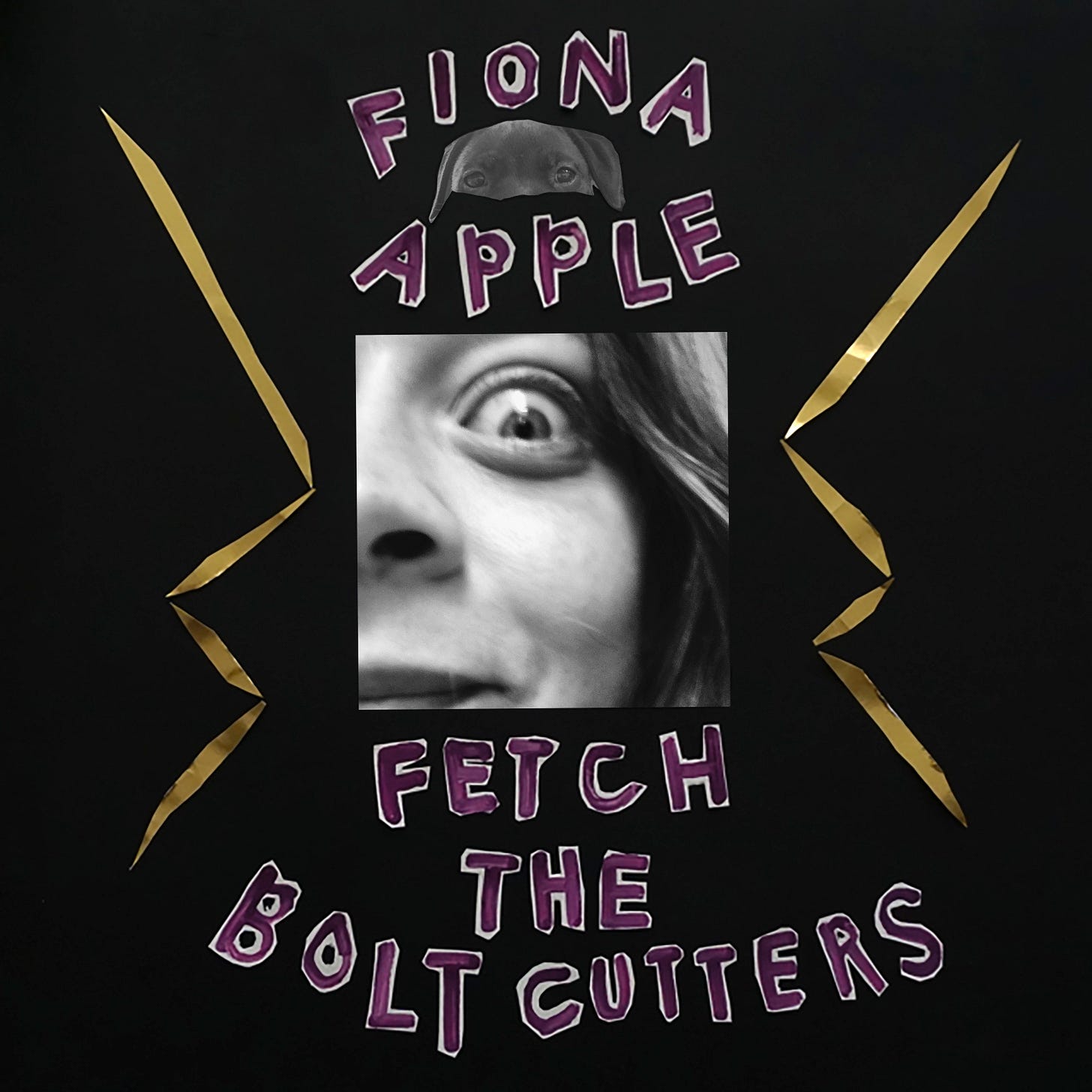 Time moves in strange ways in 2020, as we all know. Having days, hours, weeks and months expand and contract at will is surely a byproduct of living through a pandemic, and because of this elasticity, it can be harder to assess what's happened over the last six months. Still, it's an interesting exercise, perhaps even a useful one: with the world spinning so fast, it's easy to miss things so hopefully, you'll find a new album or two to explore here.
I know I have missed many records in 2020 already. Listening time has been at a premium in a way it never has been during my adult life, so I've had to prioritize due to work, taste, and mood. (I haven't been able to get through or to Perfume Genius, Jehnny Beth, or Maria McKee due to the latter.) Additionally, this limited listening time has meant that I've spent more time with old favorites than perhaps I would've had otherwise but, then again, there is a lot to explore on the Fiona Apple, Bob Dylan, and Stephen Malkmus albums.
On the other end of the spectrum, it does seem as if the reissue release schedule is slowing down, a situation not helped by the pandemic throwing the physical marketplace into turmoil. Still, there have been some terrific archival work happening, including excavated unreleased albums by Bobby Bare and Neil Young. Additionally, I would offer a blanket recommendation for any compilation from Bob Stanley and Pete Wiggs: they do tremendous work in documenting lost yet vital eras and styles. 
Standard disclaimer: albums are arranged in loose order of preference, a ranking that's bound to change by the end of the year. All of the following are records I like enough to spin a second time this year, possibly even more than that. 
New Albums
Fiona Apple—Fetch The Bolt Cutters

Bob Dylan—Rough And Rowdy Ways

Stephen Malkmus—Traditional Techniques

Soccer Mommy—Color Theory

Jason Isbell & the 400 Unit—Reunions

Phoebe Bridgers—Punisher

The Strokes—The New Abnormal

Brandy Clark—Your Life Is A Record

Lilly Hiatt—Walking Proof

Waxahatchee—Saint Cloud

HAIM—Women In Music, Pt. III

Mike & The Moonpies—Touch of You: The Lost Songs of Gary Stewart

X—Alphabetland

Kip Moore—Wild World

Whitney Rose—We Still Go To Rodeos

Caroline Rose—Superstar

Ashley McBryde—Never Will

Carly Rae Jepsen—Dedicated Side B

Kelsea Ballerini—Kelsea

Mandy Moore—Silver Landings

Charli XCX—How I'm Feeling Now

Puss N Boots—Sister

Norah Jones—Pick Me Up Off The Floor

John Anderson—Years

Hot Country Knights—The "K" Is Silent

Dua Lipa—Future Nostalgia

Hayley Williams—Petals for Armor

Wade Bowen & Randy Rogers—Hold My Beer, Part 2

…And You Will Know Us By The Trail Of Dead—X: The Godless Void And Other Stories

Lady Gaga—Chromatica

Rolling Blackouts Coastal Fever—Sideways To New Italy

Sam Hunt—Southside

Brendan Benson—Dear Life

Jessie Ware—What's Your Pleasure?

Pam Tillis—Looking for a Feeling

Frances Quinlan—Likewise

Torres—Silver Tongue

Run the Jewels—RTJ4

Pearl Jam—Gigaton

Paul Weller—On Sunset

Kenny Chesney—Here And Now

Luke Haines & Peter Buck—Beat Poetry for Survivalists

Drive-By Truckers—The Unraveling

The Cadillac Three—Country Fuzz

Huey Lewis & The News—Weather

Tim Burgess—I Love the New Sky

Tenille Townes—The Lemonade Stand

Butch Walker—American Love Story

Marcus King—El Dorado

Little Big Town—Nightfall

Willie Nelson—First Rose Of Spring

Corb Lund—Agricultural Tragic

Margo Price—Perfectly Imperfect at the Ryman

M Ward—Migration Stories

Early James—Singing For My Supper

Niall Horan—Heartbreak Weather

Selena Gomez—Rare

Gone West—Canyons

Lukas Nelson & Promise Of The Real—Naked Garden

Ben Watt—Storm Damage

The Claudettes—High Times in the Dark

Watkins Family Hour—Brother Sister

Aoife Nessa Frances—Land of No Junction

The Cadillac Three—Country Fuzz

Carly Pearce—Carly Pearce

Swamp Dogg—Sorry You Couldn't Make It

Algiers—There Is No Year

Pet Shop Boys—Hotspot

Kesha—High Road

Ingrid Andress—Lady Like

Maddie & Tae—The Way It Feels

Hinds—The Prettiest Curse

Built to Spill—Built To Spill Plays the Songs of Daniel Johnston

Lucinda Williams—Good Souls Better Angels

The Howling Hex—Knuckleball Express

Della Mae—Headlight

Secret Sisters—Saturn Return

Shelby Lynne—Shelby Lynne

Black Lips—Sing in a World That's Falling Apart

Ray LaMontagne—MonoVision

Courtney Barnett—MTV Unplugged: Live In Melbourne

Liam Gallagher—MTV Unplugged

The 1975—Notes on a Conditional Form
Reissues
Bob Stanley & Pete Wiggs Present Occasional Rain [Ace]

Tea & Symphony: The English Baroque Sound 1968-1974 [Ace]

Supergrass—The Strange Ones 1994-2008

Bobby Bare—Great American Saturday Night

Neil Young—Homegrown

Iron City Houserockers—Have A Good Time…But Get Out Alive (40th Anniversary)

Kursaal Flyers—Little Does She Know: The Complete Recordings [RPM]

Bob Stanley & Pete Wiggs Present The Tears Of Technology [Ace]

Cream—Goodbye Tour Live 1968

Mojo Nixon—The Mojo Manifesto: The Original Album Collection

The Everly Brothers—Down In The Bottom: The Country Rock Sessions 1966-1968 [Cherry Red]

Grateful Dead—June 1976

Sam Cooke—The Complete Keen Years 1957-1960



Andrew Gold—Something New: Unreleased Gold

The Shoes—Elektrafied: The Elektra Albums 1979-1982 [Cherry Red]

Johnny Cash—The Complete Mercury Recordings

Stone Crush: Memphis Modern Soul 1977-1987 [Light in the Attic]

The Honeycombs—Have I The Right: The Complete 60s Albums & Singles [RPM]

Game Theory—Across The Barrier Of Sound: PostScript

Scott Walker Meets Jacques Brel  [Ace]

Duke Ellington—Money Jungle [Blue Note Tone Poet]

Elton John—Live from Moscow 1979

Kraut! Teil 1 Der Norden [Bear Family]

Def Leppard—The Early Years 79-81 

John Lee Hooker—Documenting the Sensation Recordings 1948-1952 [Ace]

The Coasters—Rocks [Bear Family]

Destination Lust—The World Of Love, Sex And Violence: 32 Erotic Fantasies From The Vault [Bear Family]

Destination Health: Doc Feelgood's Rock Therapy, 30 Bop Pills for Your Recovery [Bear Family]

Iggy Pop—The Bowie Years

Brian Wilson & Van Dyke Parks—Orange Crate Art: 25th Anniversary Edition

Herbie Hancock—The Prisoner [Blue Note Tone Poet]

Laura Branigan—Self Control (Expanded) [Cherry Red]

Grant Green—Nigeria [Blue Note Tone Poet]

The Grateful Dead—Workingman's Dead: The Angel's Share

The Stooges—The Stooges (John Cale Mix) [Vinyl Me Please]

David Bowie—ChangesNowBowie

David Bowie—Ouvrez Le Chien (Live in Dallas 95)

The Staple Singers—Come Go With Me: The Stax Collection

Big Joe Turner—The Complete Boss Of The Blues [Bear Family]

Rush—Permanent Waves [40th Anniversary]

Bobby Hatfield—Stay With Me: The Richard Perry Sessions

Hank Williams—Pictures from Life's Other Side

Prince—Up All Nite With Prince: The One Nite Alone Collection