The Week That Was, 12-6-19
The Who, Camila Cabello, Jagged Little Pill, Kacey Musgraves, Rampart Records, Taylor Swift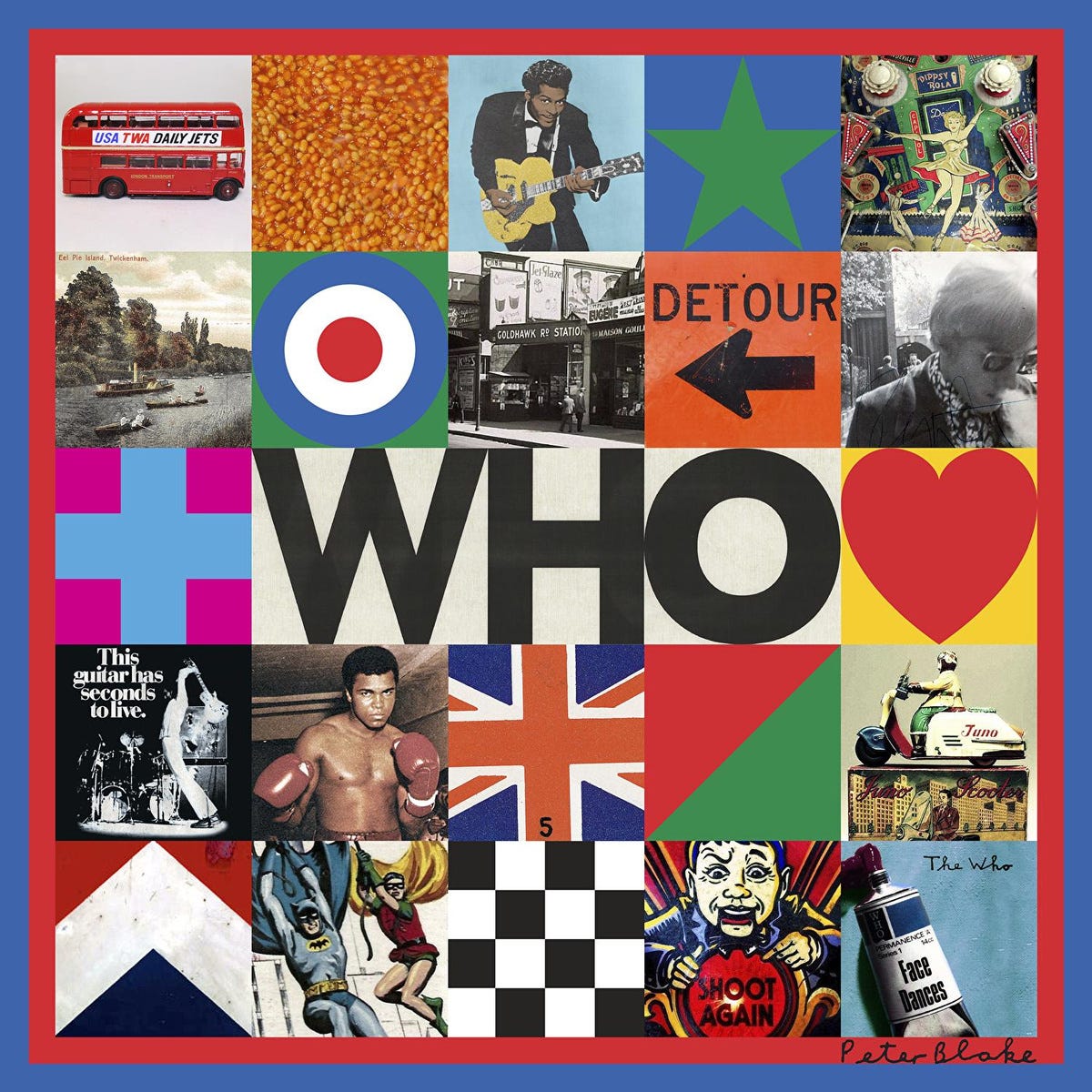 The Who—WHO
Saying the surviving members of the Who don't really sound like the Who has been commonplace since Keith Moon's death—which was a long 41 years ago. John Entwistle has been gone for nearly two decades, too, so Pete Townshend and Roger Daltrey have spent the majority of their lives and careers carrying on with ghosts hovering just over their shoulders. To be fair, the Who didn't sound much like the Who of lore when Moon kicked the bucket: on Who Are You, he seems hemmed in by Townshend's desire to force punk into the confines of prog. WHO, the band's first album in 13 years and only its second in 37, clearly belongs to the same lineage Townshend etched out on Who Are You then pursued on his solo albums, not to mention Face Dances and It's Hard. He's chasing emotions and thoughts just outside of his grasp, so the songs are purple and overstuffed and their pomp is key to their appeal. No-nonsense professionalism means WHO is tighter than most latter-day Who and Townshend projects, which turns out to be a bit of a trade-off: Townshend is at his best when he can't force his ideas to scale so the lack of mess on WHO is slightly disappointing. Still, this is vigorous within its cleanliness, partially because Daltrey is forced to rely on nuance as his voice has been battered away to gravel. That growl is a sign that the band does indeed sound old on WHO but they also sound like the Who: a group who never let their intelligence and brawn get in the way of them sounding flawed and human.
Camila Cabello—Romance
It's the end of the year, so I haven't had the chance to spend a lot of time with Camila Cabello's second album but what's striking about Romance is its ease. Designed to consolidate and expand the success of her 2018 debut, Romance covers a lot of ground without seeming to move rapidly. A lack of guest stars—just Shawn Mendes , who appears on "Senorita," which was originally released on an expanded version oh his eponymous third album—helps keep the spotlight on Cabello, who is a sly and powerful presence on both uptempo cuts and the ballads that dominate much of the record. It feels like a quintessential pop blockbuster, the kind that gains strength and resonance with repeat exposure.
Kacey Musgraves—The Kacey Musgraves Christmas Show
Get me in the right mood and I'll argue A Very Kacey Christmas is the best Kacey Musgraves record. Witty and stylized yet still sincere, it has a lightness of touch that isn't quite on her proper albums. Her Amazon special underscores the kitsch factor, which works perfectly fine on television or whatever viewing device you choose, but listening to it as an album is maddening. The audio is as tinny as if it was taped off the TV but all the gags and stunts—particularly two duets with comedians that amount to variations on the same interrupting cow joke—are actively irritating as pure audio.
Jagged Little Pill (Original Cast Recording)
The New York Times profile of Alanis Morissette by Rachel Syme published this past week suggested the singer just stumbled upon her blockbuster success in 1995:
"What happened next is the stuff of rock legend — a dozen labels rejected the demos, but then Guy Oseary, a 23-year-old A.&R. executive at Maverick (which was then Madonna's label), heard 'You Oughta Know,' 'Perfect' and 'Hand in My Pocket' and signed Morissette on the spot. A majority of the vocals on the album were drawn from the original tapes. Within six months of its release, it seemed as if 'Jagged Little Pill' was playing on every radio station, all the time."
Within those six months lay a massive promotion by Maverick, who were in desperate need of a hit. Once the album started to take off, they abandoned all other projects—read Jen Trynin's 2006 autobiography Everything I'm Cracked Up To Be for proof—and put all their chits on this bet. It paid off and Jagged Little Pill became a totem of the 1990s, and for good reason. Musically and emotionally it hit the sweet spot separating alternative and mainstream, with Glen Ballard's shiny production pushing it toward the latter camp. Strip away that gloss, the songs are vulnerable and awkward, a quality Syme describes as key to the album's appeal:
"I wondered if the critics of "Jagged Little Pill" over the years have simply failed to understand the quality that made it a staple of road trips and impromptu group singalongs. The fact that it makes you feel perpetually 16 is not a drawback but rather its core appeal. All the tracks on the record, even the schmaltzy ones about falling in love, are tender and peeling at the surface like a sunburn."
To my view, this flips the success of the record on its head: it's not that it evokes universal adolescence but that it conveys a specific one. Morissette's idiosyncrasies as a lyricist and vocalist could grate but they're quirky and human. This is also why it's a curious choice for a musical: the sound and style is tied to a singular vision. The cast recording taps into the common themes lurking within the 1995 record—it helps that Diablo Cody's book spreads the songs among a diverse cast— but it's odd to hear musical theater actors belt out the songs; it's like hearing professional actors wrestle with Kevin Smith dialogue in Mallrats.
Taylor Swift—"Christmas Tree Farm"
It's been a while since Taylor Swift cut a Christmas song. Twelve years, to be precise. The Taylor Swift Holiday Collection was a Target exclusive from 2007 and it contained two originals—the delicate "Christmases When You Were Mine" and cheerful "Christmas Must Be Something More"—which were both characterized by their modesty. "Christmas Tree Farm," a one-off appearing a few months after Lover, is their opposite: a big, splashy affair designed to be a seasonal standard. Opening with a big band feint, "Christmas Tree Farm" quickly settles into a cheerful, bouncy beat that's equal parts Phil Spector, Motown, and Wham! It's a bright little bauble designed to sparkle during the holiday season and it's just luminescent enough to suggest it might it still shine next Christmas too.
Land of 1000 Dances: The Rampart Records 58th Anniversary Complete Singles Collection
In danger of being lost among the shuffle of holiday box sets, this four-disc history of the Los Angeles label Rampart documents an important byway in pop music: the contribution of Chicanos living on the eastside of LA. Rampart's big hit was "Land of 1000 Dances," a Chris Kenner cover which Cannibal & The Headhunters brought into the Top 40 in 1965 (Wilson Pickett's take built upon their version), but the box starts with a clutch of doo wop and teen-rockers from 1961, then concludes in 1991 with an airbrushed cover of Richard Marx's "Right Here Waiting" by DiDi Scorzo. In between those extremes comes a lot of funk and disco, much of it a bit corny (Eastside Connection discofied "La Cucaracha"), but a lot of it is hot. Case in point: "Hector, Part 1," a 45 by the Village Callers that made its way onto the Once Upon A Time In Hollywood soundtrack this year. The box kicks up a number of gems like that as it chronicles a label that simultaneously chased and defined the sound of its time.