Discover more from So It Goes
Popular Music, Present and Past
Over 1,000 subscribers
The Year That Was: Best Albums of 2019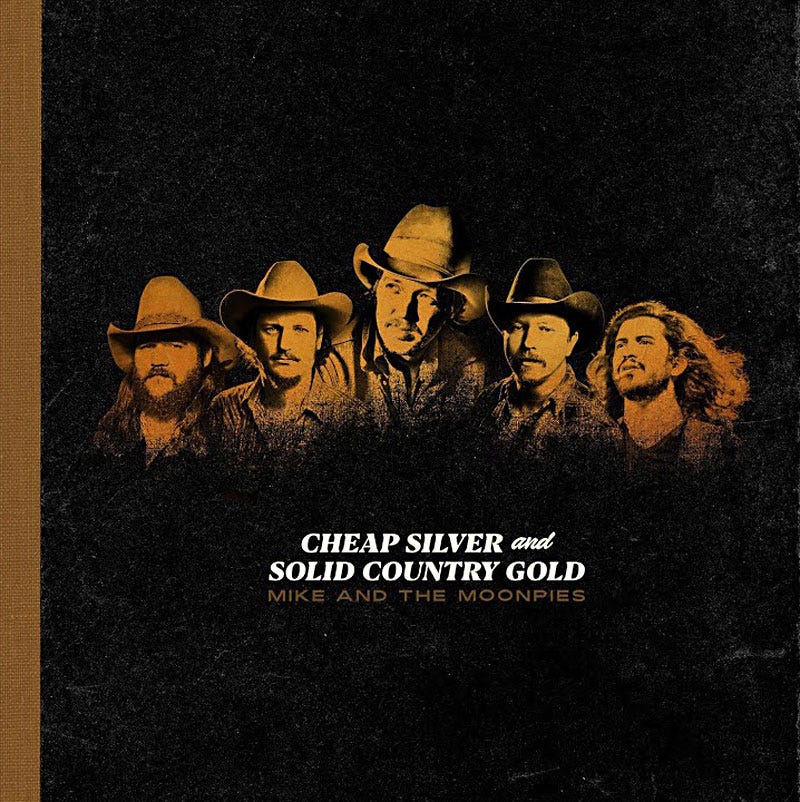 I'll confess something: as the years pass, I find myself less invested in Best Of The Year lists. This hasn't stopped me from assembling a rather lengthy list of albums that I enjoyed enough that I would be happy to listen to again at some point in the future, though. Lists are fun, for one, but they're also useful snapshots of what happened in a year. Plus, they're part of the game if you write about art: it's a simple tool to demonstrate your taste and aesthetics, and they can be a useful consumer guide.
What follows a loose order, although after 40 or so, it'd be easy to swap rankings and nobody would be the wiser. If an album isn't here, it's possible I didn't hear it or maybe I forgot it or perhaps I just don't care for the act (Big Thief, Tool, or 100 gecs, who I wish were weirder).
So, without further ado, here are 125 albums from 2019 that I believe are worth a spin or two.
Mike & The Moonpies—Cheap Silver & Solid Country Gold

Vampire Weekend—Father of the Bride

Purple Mountains—Purple Mountains

Ex-Hex—It's Real

Tyler Childers—Country Squire

Tanya Tucker—While I'm Livin'

that dog—Old LP

Miranda Lambert—Wildcard

Yola—Walk Through Fire

Robert Ellis—Texas Piano Man

Charley Crockett—The Valley

Sharon Van Etten—Remind Me Tomorrow

Weyes Blood—Titanic Rising

Comet Is Coming—Trust in the Life-force of Deep Mystery

The Highwomen—The Highwomen

Cactus Blossoms—Easy Way

Taylor Swift—Lover

The Delines—The Imperial

Jon Pardi—Heartache Medication

Dee White—Southern Gentleman

Africa Express—EGOLI

Bruce Springsteen—Western Stars

Kelsey Waldon—White Noise/White Lines

Bill Callahan—Shepherd In A Sheepskin Vest

Juliana Hatfield—Weird

The Who—WHO

Amyl & the Sniffers—Amyl & the Sniffers

Lizzo—Cuz I Love You

Billie Eilish--When We All Fall Asleep, Where Do We Go?

The Raconteurs—Help Me Stranger

New Pornographers—In The Morse Code Of Brake Lights

Jenny Lewis—On The Line

Clinic—Wheeltappers and Shunters

Gruff Rhys—Pang!

The Regrettes—How Do You Love?

Jimmie Vaughan—Baby, Please Come Home

Gary Clark Jr—This Land

Liam Gallagher—Why Me? Why Not.

Sleater-Kinney—The Center Won't Hold

Jimmy "Duck" Holmes—Cypress Grove

Carly Rae Jepsen—Dedicated

Madonna—Madame X

Robert Forster—Inferno

The Chris Robinson Brotherhood—Servants of the Sun

Kendell Marvel—Solid Gold Sounds

Lauren Jenkins—No Saint

George Strait—Honky Tonk Time Machine

Sturgill Simpson—SOUND & FURY

Jason James—Seems Like Tears Ago

Ty Segall—First Taste

Luke Combs—What You See Is What You Get

Ariana Grande—thank u, next

Trupa Trupa—Of The Sun

Leo Bud Welch—The Angels in Heaven Signed My Name

Runaway June — Blue Roses

FKA twigs—Magdalene

Bruce Hornsby—Absolute Zero

Desert Sessions, Vols. 11 & 12

The Cash Box Kings—Hail to the Kings!

The Black Keys—"Let's Rock"

George Winston—Restless Wind

Bob Mould—Sunshine Rock

Dylan LeBlanc—Renegade

John Paul White—The Hurting Kind

Van Morrison—Three Cords and the Truth

Rhiannon Giddens—There Is No Other

Craig Finn—I Need A New War

Old Dominion—Old Dominion

Hayes Carll—What It Is

Harry Styles — Fine Line

Tank & The Bangas—Green Balloon

Weezer—Black Album

Mercury Rev—Bobbie Gentry's The Delta Sweete Revisited

Jeff Lynne's ELO—From Out Of Nowhere

Pixies—Beneath the Eyrie

Olivia Jean—Night Owl

3X4: The Bangles, The Three O'Clock, The Dream Syndicate, Rain Parade

Old Dominion—Old Dominion

Paul Cauthen—Room 41

Taylor Hawkins & The Coattail Riders—Get The Money

Chick Corea—Antidote

Neil Young & Crazy Horse—Colorado

Lula Wiles—What Will We Do

Chris Stamey & the ModRec Orchestra—New Songs for the 20thCentury

Beck—Hyperspace

The Hold Steady – Thrashing Thru The Passion

Brittany Howard—Jamie

The National—I Am Easy To Find

Camila Cabello—Romance

Maren Morris—GIRL

Charli XCX—Charli

Juliana Hatfield—Juliana Hatfield Sings the Police

Kim Gordon—No Home Record

Cody Jinks—After the Fire

Cody Jinks—The Wanting

Jon Regen—Higher Ground

Geraint Watkins—Rush of Blood

Iggy Pop—Free

Black Midi—Schlagenheim

Whitney – Forever Turned Around

Stephen Malkmus—Groove Denied

Spiral Stairs—We Wanna Be Hyp-No-Tized

Theon Cross—Fyah

Pete Yorn—Caretakers

Midland—Let It Roll

Chris Shiflett—Hard Lessons

Rodney Crowell – Texas

The Bird and the Bee—Interpreting the Masters, Vol. 2: Van Halen

Robert Randolph & The Family Band—Brighter Days

Willie Nelson—Ride Me Back Home

Jenny Tolman—There Goes The Neighborhood

Sugar Ray—Little Yacthy

Black Pumas—Black Pumas

Reba McEntire—Stronger Than The Truth

Dale Watson—Call Me Lucky

Christone "Kingfish" Ingram—Kingfish

Coldplay—Everyday Life

Lana Del Rey—Norman Fucking Rockwell!

Betty Who—Betty

Ryan Bingham—American Love Song

William Tyler—Going West

Jessica Pratt—Quiet Signs

Royal Trux—White Stuff

Thomas Rhett—Center Point Road

Lukas Nelson & Promise of the Real—Turn Off The News, Build A Garden